Ok for the time, love the Milf in the video, not enough wide shots. Had so much potential, loved the slow mo at the end.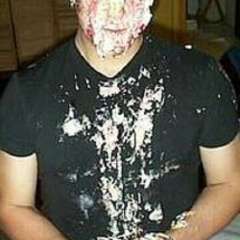 wannapienaked
4/3/23
Fun scene, very sexy while still being fairly innocent fun. I'm curious... what happened to Amanda? Did she do any other scenes?
Paladin
5/10/21
I just realized that most of my fav clips have sammy in them. I really like her. She gets naked in almost every clip. I never get tired of seeing Sammi naked. She's just really cute--I know the clip is "worth watching" if Sammy is in it.
MIKURU
3/12/21
Dudes, I got this clip a few years ago--I still watch it. I've been crushing on Amanda for years (her & that blue dress). Iva in that tiny skirt then strips sooo cute! I wish it was HD or clearer but... i does the job. The underwater strips are soo hot. It's in my top 3 best Clips ever on this whole site. I never make it to the end--I can't last. Some might say this is very vanilla & it's simple but this is what gets me going. I love Amanda, Iva, & the blonde chick (Jo)- Only Sammi could've made it better.
MIKURU
3/12/21
This is the formula (of these pool party) vids I like! They fall in, they get out, fall in again--then some underwater shots--then they focus on each gal for a bit (nice close-ups)--they look at the cam--they play around w/ each other. I wish all the Pool Party vids were as good as this one. 10/10.
MIKURU
3/11/21
Christina was amazing! I came when she got naked. The other models are hot but Christine being all shy & then stripped totally got me off. 10/10.
MIKURU
3/11/21
Really enjoyable. The gals trash talking was amusing. The taller one was amazing. There's intense fighting here. My only critique is they strip--then fight (which was odd) but they fall in the pool soon anyway so it's all good. Great Underwater cam work--good angles!
MIKURU
3/11/21
"The Flapper is a Fapper!"
Great underwater shots! I like the progression to nudity--The thumbnails sell them selves. The girl in the red has amazing boobs. Totally would watch this again!
MIKURU
3/11/21
"Nothing to Sneeze at! nice clip!"
I liked this--I loved the ribbons, Twin-tails, knee socks, floating in the skirt & topless. This was my jam! I like Gwen (I watched it for her). Totally fap worthy.
MIKURU
3/11/21
"The girl I bought it for didn't even show skin--frustrating."
Kinda a let down- I have seen the other "pool party" vids & they were fun & decent. I literally got this for the girl w/ black hair & red/pinkish? stockings & Purpleish dress... and she was barely shown & didn't even get naked (Not even underware). It was 6:30 seconds till a girl fell in the pool plus, there was a Dude in the video (Bartender) who got pushed in- Why do I have to see dudes in these?. More silly string? Was it popular in 1996? The Underwater scenes were decent- if they could've focused on any 1 girl for more than 2-3 seconds. If you like Wet Girls who grind each other topless covered in silly string this is your video. I wouldn't say it was "Bad"- just not what I liked about the others from WamTech- There's a really hot cute blonde w/ a see-thru top but... meh It's like a blinked & they all fell in. No Individual Strip scenes- Just poof now they're topless. These are hit & miss. It just left me frustrated--I saw a "Behind the scenes" vid of one of the other parties (just outtakes & raw cuts) and that was better this.12 girls only 80% got naked? None got fully nude- It is what it is.

Reply from Wamtec:

I am sorry you were disappointed. The video is exactly as described in the description and scenes are exactly per the screencaps. My videos as wysiwg per the screencaps.
MIKURU
7/20/20
"Ami Emerson is super hot in this wet t-shirt."
I bought this video mainly because of the sexy Ami Emerson, one of my favorite actresses. Not only she has a cute face with lovely red hair, but her body is super hot. Especially with that wet clinging t-shirt against her firm breasts. Of course, the two other girls are also fun to watch ;-)

So, if you love to watch hot girls in wet t-shirts and if you're a fan of Ami, you definitely should buy this video.

Small drawback: the video is not in HD (just 640x480).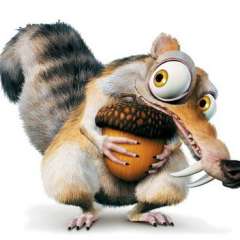 Uwfant
12/27/19
"The Bucci Twins are so hot in their wet tight and white t-shirts"
I love to sexy girls in wet, white t-shirts. This video gives you two girls for the one single price ;-).

These Bucci twins are so hot. It is already very sexy to watch them dry in the tight t-shirt. I love the way how they slowly wet their shirts. And once wet, the see-through fabric doesn't leave much to the imagination.

The only drawback is that the video quality is not according to nowadays standards, but that shouldn't keep you from buying this great video.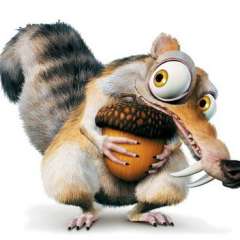 Uwfant
10/31/19
"Taylor is super hot in the underwater wet t-shirt scene"
I love to see girls in wet t-shirts. I love to see girls underwater. So, the combination is more than double the fun.

The main reason for me to buy this video, is the very sexy Taylor in the white t-shirt underwater. And she is great underwater, especially in this outfit.

Btw, the rest of the video is also great ;-).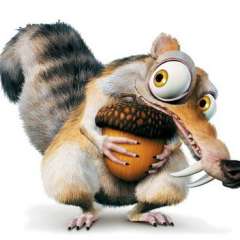 Uwfant
10/30/19
I've been on a "bridal WAM" kick lately, and this three girl scene scratched that itch nicely. It begins with Shawna putting on her lingerie and bridesmaid dress and then helping bride JC attach her garters. Tracy starts making trouble and slaps a pie on JC's ass, and then the fun begins. The sloppy, runny pies really make this scene, and there's a lot of attention to ruining the girls' satin underwear and silky gowns--just what I was looking for. The action also ramps up well, holding off on hits to the face until they've already made a good mess of each other. All three end up topless. The blocking is generally good--the hits are well placed and the camera catches almost all of the action. It doesn't come off as a disorganized free-for-all. This is an older video, so the quality isn't up to modern HD standards, but it still looks decent for what it is.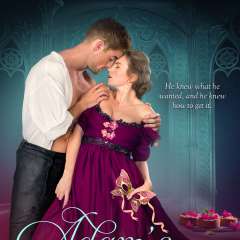 Nollvane
8/30/17
"Allison is cute and sexy without even trying"
Allison looks to me like one of those classic hollywood actresses like Judy Garland or Audrey Hepburn. She has such a natural beauty and looks sexy wearing any type of clothing. Allison was a bit young unfortunately for the sss usual scenes that normally ended topless or fully nude. She appeared in many videos back in the day but never went topless or fully see-through with no bra on or anything like that. (If I'm missing something please point me to the scenes where Allison is naked right away!) In this scene, you get to see her flashing some wet panties and that is probably the most of Allison you are going to ever see. God only knows what ever happened to young Allison or where she is today, but who cares about that she looks amazing in this video! :p
GoOfBaLL223
6/11/17
"Great retro wet blouse featuring sexy Micki"
Classic stuff from the sss/ Wamtec archive. Featuring Micki, who is absolutely MK's _second_ hottest model in my opinion (second to Melanie). Of course feel free to disagree, but few can say she is anything but sexy. I also love the shirt Micki is wearing, it is totally 80s and best of all goes totally see-through when wet. While now this type of thing may seem like common and perhaps run of the mill today, back in 1993 this was just jaw dropping unexpected. With only half a dozen people making WAM videos you very rarely got to see a model who could just as easily been doing Playboy photoshoots instead going swimming in her clothes. I'm really thankful for MK releasing these videos as digital downloads, this stuff is too good to keep locked up in a vault somewhere.
GoOfBaLL223
6/11/17
"Melanie is the girl of your dreams"
Melanie was MK's most natural and beautiful model in my opinion. I don't know why she didn't appear in more of sss/wamtec's videos... there are only a few featuring her unfortunately. This one is probably one of the best chances to see her gorgeous fully nude body on display here. While there are no nude shots above the water you get to see enough of her to make it well worth the download, assuming you still don't have the scene stashed away on VHS somewhere!

If you are unfamiliar with sss/aquatapes/wamtec, perhaps because you didn't get started in WAM until the 2000's, then you should do yourself a favor and check out this classic video from the old Jupiter Farms.
GoOfBaLL223
6/11/17
"Sexy Patti will blow you away!"
This may be just personal taste but Patti was incredible... just a perfect petite little woman. She wears something half between cheerleader and ballerina outfit in this old scene from Wamtec.

Patti has that perfect balance between shy and innocent yet not afraid to show you what she's got! I only wish I could go back in time and join her as she emerges from that bathtub!

Video quality is surprisingly good considering that it was filmed probably 25 years ago or thereabouts.
GoOfBaLL223
6/11/17
"Extremely sexy for a poor quality film!"
Recording equipment must have been limited as it's not as clear as you'd like it to be but it is still a very hot and sexy film. I hope this woman does more with those sexy tight blue jeans in the future.
Gavintightjeans
8/31/16
"Has everything someone with a wet jeans fetish would want."
Definitely knows what she's doing and has put all the right elements into this video aimed at people like me who's got a wet tight jeans fetish. Highly recommended!
Gavintightjeans
8/31/16